Washington (CNN)The children's eyes light up when their mother pulls out a photo of her triplets taken shortly after their birth in 2015."Moez!" three-year old Moez says, pointing at the infant version of himself."Elina!" says his sister Elina.But when it comes to the third baby in the photograph, the siblings become confused.When they grow older, their mother Mihrigul Tursun says, she will tell her children about their missing brother Mohaned."I will tell them everything," Tursun says. "I will tell them the Chinese government killed their brother."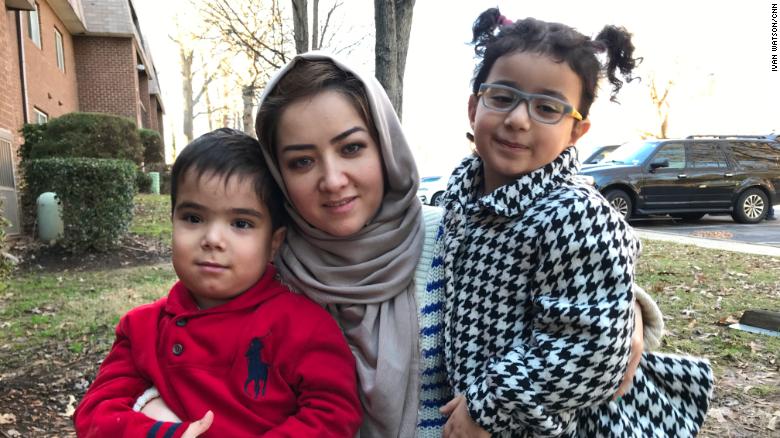 Tursun with her two surviving children, Moez (left) and Elina (right).Tursun says she and her son are victims of Beijing's growing crackdown on Muslim majority Uyghurs in China's far western Xinjiang region, where a US State Department official says at least 800,000 and possibly up to two million people may have been detained in huge "re-education centers."The Urumqi Children's Hospital in Xinjiang, where Tursun says her son died, didn't respond to CNN's requests for comment meaning CNN is unable to independently confirm her claims.But Tursun's story of detention and torture fits a growing pattern of evidence emerging about the systematic repression of religious and ethnic minority groups carried out by the Chinese government in Xinjiang.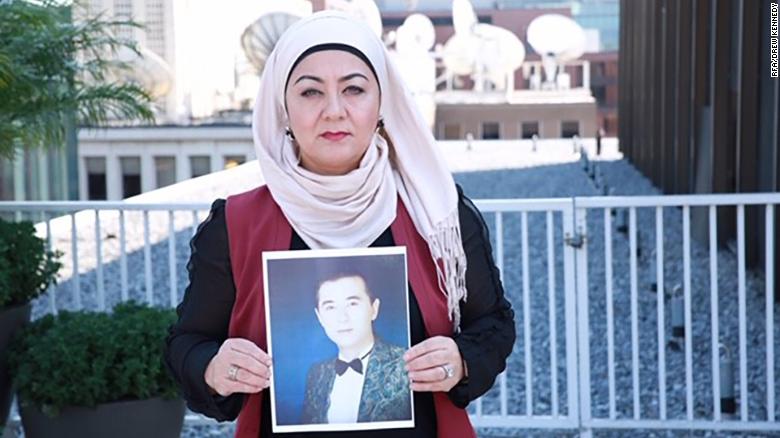 'Cultural genocide': How China is tearing Uyghur families apart in Xinjiang
'Open-air prison'
China's actions in Xinjiang have been fiercely condemned by countries around the world, including in the United States, where lawmakers introduced draft legislation called the Uyghur Human Rights Policy Act on Thursday."Credible reports found that family members of Uyghurs living outside of China had gone missing inside China, that Chinese authorities were pressuring those outside the country to return, and that individuals were being arbitrarily detained in large numbers," lawmakers wrote.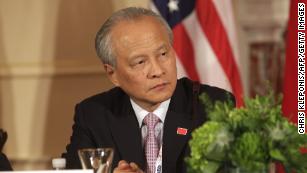 Chinese ambassador threatens retaliation over possible US Uyghur sanctionsAccording to the US State Department, Chinese authorities have indefinitely detained at least 800,000 Uyghur, ethnic Kazakhs and other Muslim minorities since April 2017."The pervasive surveillance in place across Xinjiang today has been frequently described as an 'open-air prison,'" Assistant Secretary of State Scott Busby said on December 4th while testifying before Congress.Beijing has had a long and fractious history with Xinjiang, a massive, nominally autonomous region in the far west of the country that is home to a relatively small population of around 22 million in a nation of 1.4 billion people.The predominately Muslim Uyghurs, who are ethnically distinct from the country's majority ethnic group, the Han Chinese, form the majority in Xinjiang, where they account for just under half of the total population.Uyghurs have likened China's campaign against their people to a form of "cultural genocide," with former internment camp detainees describing forced lessons in Communist Party propaganda and region-wide bans on Uyghur culture and traditions.China has repeatedly denied it is imprisoning or re-educating Uyghurs in Xinjiang, instead saying that it is undertaking voluntary vocational training as part of an anti-extremism program."The local Chinese government is taking these preventative counter-terrorism and de-extremization measures to protect more people from being devoured by terrorism and extremism," Chinese Foreign Ministry spokesperson Hua Chunying said last monthIn early January, Chinese authorities took some foreign diplomats and journalists on a carefully supervised tour of some of the "vocational education centers."Detainees were seen taking language courses in standard Mandarin Chinese, painting, performing ethnic dances and even singing the song, "If you're happy and you know it, clap your hands," according to a Reuters report."All of us found that we have something wrong with ourselves and luckily enough the Communist Party and the government offer this kind of school to us for free," one Uyghur inmate told journalists during the tour.